Disney Signs Off an R-rated Deadpool 3!
Is Deadpool still going to be rated R?
     For all of those who were worried that after the Fox acquisition, Disney would now "Disney-fy" the R-rated Ryan Reynolds Deadpool that we love so much, worry no longer!
     Deadpool was always owned by 21st Century Fox, as he is technically part of the X-Men Universe. But after Disney bought Fox for a whopping $71.3 billion, he is now under Disney's creative control.
     This, naturally, made almost every Deadpool fan paranoid. Wade Wilson has always been R-rated. He was never supposed to be kid-friendly, and well… Disney's reputation for making everything family-friendly didn't help the hardcore Deadpool fans sleep well at night.
     And the release of the PG-13 Once Upon a Deadpool didn't help.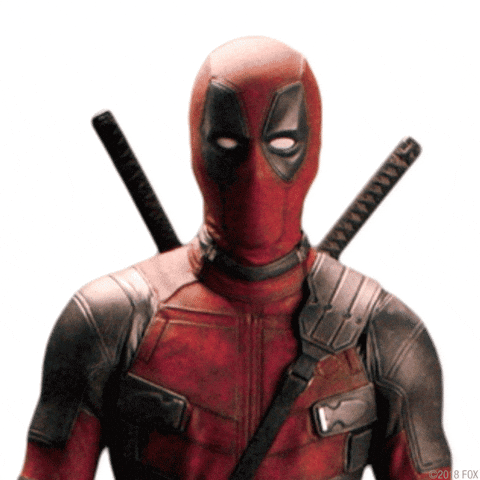 Deadpool 1 and 2 screenwriters Rhett Reese and Paul Wernick sat down with Entertainment Weekly and revealed that Marvel had allowed them to continue making sequel Deadpool films just as gory and colorful as the first two.
     Wernick had this to say: "We're always in touch with Ryan. We've got several projects with him in addition to the Deadpool universe. I think the party line and truth is we're all still figuring it out. Marvel has promised to continue to let us play in the R-rated Deadpool universe, and the hope is that they will also let us veer into the MCU a little bit as well and play in that sandbox. Our feeling and Ryan's feeling is that it's got to be the right idea, it's got to be great… I think once we collectively agree what idea that great idea is we'll be off to the races. Ryan's super-busy, we've got a lot of projects lined up, but we wake up thinking about Deadpool, and we go to sleep thinking about Deadpool."
     Whoosh, that was a lot.
     Basically, he's saying that Ryan Reynolds will(thankfully!) continue to star as Wade Wilson, and Marvel's allowing them to keep playing in the R-rated field. He's also saying that he hopes that the Marvel heads will allow them to connect the Deadpool universe with the MCU.
     This comes right after Ryan Reynolds jokingly tweeted
     This hinted that Reynolds was meeting with the Marvel Studios heads for a possible future for Deadpool in the MCU. Does this mean we could possibly get the Red Team in the MCU?
     No, not that red team...
     That's the one... Its never going to happen but it's fun to fantasize about.
     The possibility for an R-rated Deadpool in Disney has always been on the table, in fact, Bob Iger, Disney's CEO, said in the 2018 annual investor conference call, "[Deadpool] clearly has been and will be Marvel branded," he said. "But we think there might be an opportunity for a Marvel-R brand for something like Deadpool. As long as we let the audiences know what's coming, we think we can manage that fine." 
What are the biggest questions following that?
     The biggest question mark, in our opinion, is how Deadpool could possibly play in the Marvel Universe while still being rated R. Would they still have him be an independent player, him doing his own, small thing while the Avengers fight gargantuan threats across the world while he casually mentions them? 
     Could individual Avengers drop in on his movies, thus allowing the movie to be R-rated, while not allowing him to show up in a normal MCU movie as to not taint its PG-13 rating?
     Maybe all the MCU movies will now be rated R to accommodate him! (OK, yeah, that's not happening).
   OR MAYBE THEY COULD HAVE HIM KILL THE MARVEL UNIVERSE LIKE IN THOSE DOPE(NON-CANON) COMICS!
     Never mind.
     But whatever happens, it's going to be alright.
     How do we know?
     Because Kevin Feige.
Authors: TheEgoManiac & 

Alteration
---