All the Disney+ Originial Shows, Ranked!
Hey everyone! We're ranking all the upcoming Disney+ original shows in order of most intriguing, most exciting, and then the ones we don't really care about. Keep in mind, these are only the shows that have a public release date, so we're not including Ms. Marvel and She-Hulk as those have only been announced, and don't have a set day of release.
Most Intriguing
1. What if…?                       

This one easily takes the cake. The fact that Marvel can go literally anywhere with this makes it the most obvious candidate. What if T'Challa was Star-Lord? What if Peggy Carter took the super-soldier serum while Steve Rogers used a 1940s Iron Man suit? What if the Avengers were zombies? The endless possibilities make this one waaaaaayyyy to enticing to pass up.
2. The World According to Jeff Goldblum 

We really don't know that much about this one. What we can gather is that he takes normal everyday objects that we love and puts them "Through the prism always inquisitive and highly entertaining mind." This doesn't really make much sense and probably shouldn't warrant being #2, but…
Jeff Goldblum.
3. Loki 

God, we miss Loki in the MCU… Why Thanos, why?! Why can't there be a resurrection this time? But what if Loki did come back, just not in the way we expected. Loki will follow a past version of the God of Mischief from an alternate timeline in Avengers: Endgame while he travels through time and space up to his usual antics. This is particularly intriguing to us because we may get to see Loki developing in a completely different way than he did in the main MCU timeline. 
4. WandaVision

Okay, so just imagine a sitcom, but in the MCU. Yeah, they're going there. This is supposed to follow Wanda Maximoff's ideal life with Vision. The first half is supposed to be a sitcom (they even considered adding a laugh track apparently), but by the end Marvel has said it ends up to be a crazy ride throughout Wanda's mind. They've also said that it'll be the craziest thing they've ever done in the MCU. The fact that they're also adapting Tom King's run on Vision also piques our interest.
5. The Imagineering Story

This one is a docuseries, so probably not action-packed or hilarious like the others. Imagineers are a combination of artists and engineers, they're responsible for all the rides and attractions at the Disney theme parks. The show will apparently go through the thought process of the Imagineers, who have to make the attraction technologically feasible and safe, make it insanely fun, all the while injecting a healthy dose of Disney into it.
5. The Mandalorian
This one is SO FREAKING COOL! The early reviews on Twitter are absolutely raving about it. The music is stunning, the cinematography is breathtaking, but it's not really intriguing, we basically know it's about an unknown bounty hunter after the events of Return of the Jedi, and how the First Order rose to power. It's all in the screenplay and the way it's done, but the story or the overall plot don't seem really thought-provoking. We're excited, but we're ranking these on their level of intrigue, so this doesn't match up well next to What If…?
6. Falcon and the Winter Soldier
 
Okay, so this one seems pretty cool. Especially in light of the recent plot leaks (although there's no guarantee that those are true). Seeing Sam Wilson become Captain America is very interesting, and seeing Baron Zemo come back could also be super cool. However, at this moment in time, we really don't know enough about it. Getting to see the further adventures of Sam and Bucky is sure to be cool, but it's not too enthralling. There's no huge hook like WandaVision being a sitcom or having alternate versions of our favorite Marvel characters in What if…? It just feels like another Marvel film(now a streaming series)
7. Diary of a Female President

This one is about a Cuban-American 12-year old girl's diary, as she goes through middle school on her journey to become the President of the U.S. The plot seems interesting, however, it lacks the intrigue and doesn't seem like something astonishingly creative.
8. Star Wars: The Clone Wars (Season 7)
Star Wars: The Clone Wars was one of the best written animated series loved by both children and adults. Sadly, it was canceled when Disney bought Lucasfilm and replaced it with Star Wars: Rebels. None of the characters' arcs were completed, and it was brought to a screeching halt. It was brought on for a 6th season by Netflix, though, which gave us some amount of resolution. However, we still didn't have a super satisfying conclusion. Thankfully, though, Disney+ is bringing us season 7! While this is certainly intriguing, Clone Wars now feels like it might not fit in with today's TV scene. It's also just another Star Wars show, and while we're super excited about it, it's just not all that fascinating.
9. Monsters at Work
Set six months after the events of Monsters Inc., this will be through the eyes of Tyler Tuskmon, a mechanic who dreams of working alongside of his idols Mike Wazowski and Sulley. This seems really charming. It's Pixar, after all. But it seems like just another charming Pixar movie, so while enjoyable and probably heartwarming, it doesn't warrant being placed next to the likes of WandaVision or Loki.
10. Hawkeye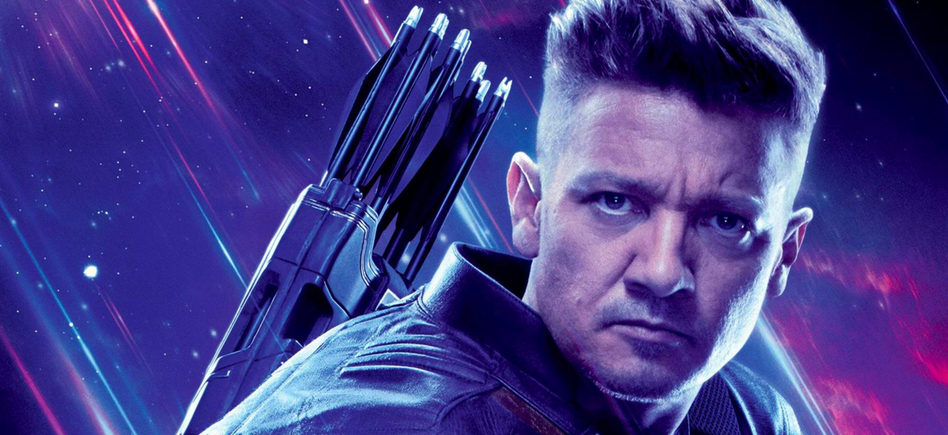 Clint Barton hasn't gotten an amazing treatment in the MCU. He spent most of the first Avengers film under Loki's mind control, and hasn't even gotten his own film. Fortunately, we've got a Hawkeye Disney+ show on the way. This is pretty exciting, especially since it's based on Matt Fraction's run on Hawkeye (which was AMAZING), and we'll get to see more of his time as Ronin. However, just like Falcon and the Winter Soldier, this sort of just feels like another Marvel film, and doesn't have a hook like many other Disney+ shows.
What We're Most Excited For
1. The Mandalorian
This one takes not only the cake, but also the table on which the cake was placed on, as well the bride and groom for who the cake was made for, and the champagne bottles that are opened long after the cake is finished. It was the making of the resurrection of the Star Wars franchise, and a terrible analogy.
The music is suspenseful, the screenplay looks breathtaking, the costumes make us so hyped and WHO IS THE FREAKING MANDALORIAN?!?!?!
2. What If…?

AAAAAAAAHHHH!!!!!! SO MANY POSSIBILITIES!!! Literally anything can happen in this series, and that just makes us SO. FREAKING. HYPED. Marvel has already announced a bunch of actors who will be reprising their roles from the movies, and given us concept art of a few different episodes. The fact that they could go literally anywhere here gives us INSANE levels of hype. 
3. Loki

When Loki took the Tesseract in Endgame, we were fairly sure that it would get resolved in the movie. When it didn't, however, and Disney announced a Disney+ series about Loki following that very story… we were hyped.
This goes back to What If…? There are so many possibilities, Loki could go anywhere in that timeline now he has the Tesseract and do almost anything. And well…
We're not going to say no to more Tom Hiddleston.
4. WandaVision 

We said this earlier, but they're doing a freaking SITCOM in the MCU. This is said to be the craziest thing they've ever done in the MCU to date, and that, folks, gets us really really hyped. We at the Alter Ego love both sitcoms and the MCU, so having both of them in the MCU is just crazy for us! The fact that adult Monica Rambeau from Captain Marvel is coming back (meaning we may get Spectrum) also gets us really hyped.
5. Star Wars: The Clone Wars (Season 7)
Where to start, where to start? Star Wars: The Clone Wars was such a great show. We already talked about this up in the previous category, and there's not much else to be said here. This is really exciting, though, as after 11 years we finally get to see these characters' arcs wrap up.
6. The Imagineering Story

This might just be our inner weirdo, but we're really interested in Behind the Scenes sort of things. The Imagineering story is all about how Imagineers(The engineers behind the theme parks' rides and attractions) work and what their thought process is like. That is interesting, and though it's not action-packed like The Mandalorian or potentially funny like the apparent sitcom WandaVision, it's interesting, so we're giving this a watch.
7. Hawkeye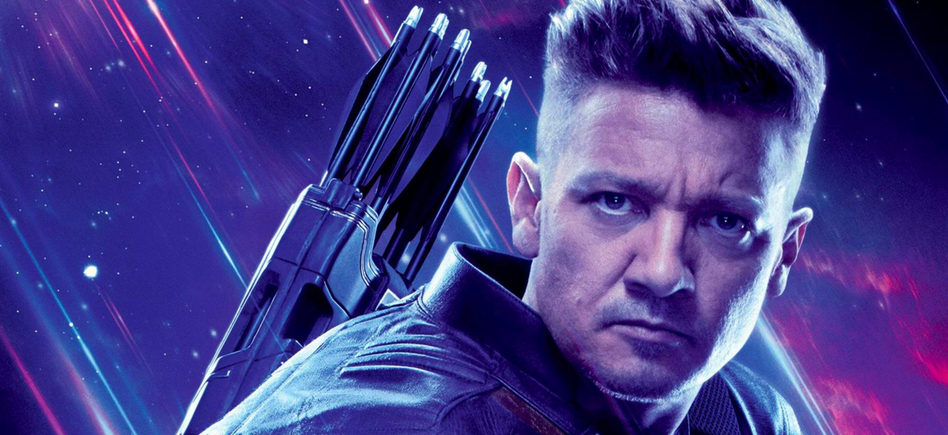 I think we can all agree that Matt Fraction's run on Hawkeye was amazing. And now it's being done in the MCU! The amazing Hailee Steinfeld was cast as Kate Bishop, which only gets us more hyped for the series! We'll also get to see more of Clint's time as Ronin in the five years between Avengers: Infinity War and Avengers: Endgame. This could potentially be awesome, since Clint was mercilessly hunting criminals, and we could get to see a darker side of him.
8. Falcon and the Winter Soldier

Alright, we talked about this earlier one earlier, and, as is the case with Clone Wars Season 7, there's not much else to say. This series seems really cool, but it also just seems like another Marvel film. Although the return of Zemo is really exciting, and the rumored cameo of old man Steve Rogers would be amazing if it comes to fruition, it's just not super mind-blowingly exciting like The Mandalorian or WandaVision.
9. The World According to Jeff Goldblum

We LOVE Jeff Goldblum! Like, we really, really, really love Jeff Goldblum. That's why National Geographic creating a documentary series where he breaks down everyday objects is so exciting! This is just so exciting, just not as exciting as others on the list.
10. Monsters at Work
We love Monsters Inc., it was awesome. Pixar is awesome, but the only reason it doesn't rank higher is because Monsters Inc was never really part of our childhood. It was great an all, just not Harry Potter great.
11. Diary of a Female President

This one definitely has the potential to be great. It seems interesting, following the dreams of a girl from a minority who eventually becomes the President. One of the few problems is that the title seems kind of desperate and in your face. It also has the potential for its feminism to be in your face like Captain Marvel. It seems interesting, but we have to wait and see.
The ones we… really don't care about
1. Into the Unknown: Making Frozen II
This is our inner weirdo is speaking, we really like the BTS part of things, so Into the Unknown: Making Frozen II has that potential, but it just doesn't have enough appeal to rank on the legitimate list.
2. Marvel's Hero Project
Okay, so this one seems like it has a lot of heart, but it's not all that interesting or exciting.  Yes, encouraging children to do good around the world is great, but the whole making them part of an issue for a comic book seems a bit over the top. Whatever, though, we're probably not the target audience. That's okay, not everything is made for everybody, but THIS RANKING IS MADE BY US.
3. High School Musical, The Series
Yeah, no. 
Our Final Thoughts
In the end, though, all of these shows are super exciting (except High School Musical), and we can't wait to see them all. Yeah, it may seem that we were a little biased towards the Marvel shows, but what the hell. We're comic-book sellers. We're biased towards comic-book based things. Disney+ launches November 12th, and we certainly can't wait.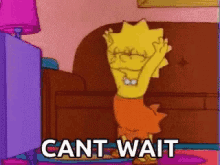 Authors:
TheEgoManiac 

& 

Alteration
---